Industry 4.0
April 30, 2015 | h. 14:00
In collaboration with Lab#ID and SmartUp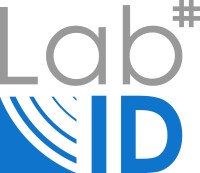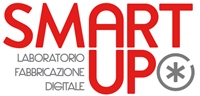 (official language: Italian)
We are currently heading for a fourth Industrial Revolution, where production will be individually tailored.
What will the factories of the future look like? And how will human beings figure in these new production processes?
The session presents concrete solutions which enable manufacturing companies to face the disruptive technologies such as Robotics and Internet of Things, reshaping the production process even for existing machine plants.
CHAIRMAN: Giuseppe Catalfamo Senior Researcher Lab#ID – LIUC Università Cattaneo
Program:
2:00 pm Opening remarks
Marco De Battista, Head of Economic Department, Unione degli Industriali della Provincia di Varese
2:30 pm Topic 1 – Smart Factory: focus Robotics
Internet of Things, Services and people: new technologies for the factory of the future
Luca Zanella, Business Development Manager, ABB Italia
Oscar Ferrato, Business Development Manager, ABB Italia Robotics Division
3:00 pm Topic 2 – Smart Factory: focus Security in IoT
Internet of Things is here… And now?
 Andrea Bonomi, Senior Software Engineer, Endian
Massimo Baviera, Marketing and Sales Support Manager, ServiTecno
3:30 pm Topic 3 – Smart Factory: focus Digital Manufacturing
From 3D models to additive manufacturing: making prototypes and innovating at high speed
Giuseppe Catalfamo, Senior Researcher, Lab#ID – LIUC Università Cattaneo
Digital Prototyping and 3D printing in the eyewear sector
Matteo Milone, Owner, Mirage
4:00 pm Topic 4 – Smart Factory: focus PLM
Speech by
Mario Casoni, Business Development Director, PTC
Viviana La Marca, Head of PLM and manufacturing solutions, AgustaWestland
4:30 pm Round Table
Massimo Baviera, Marketing and Sales Support Manager, ServiTecno
Andrea Bonomi, Senior Software Engineer, Endian
Giuseppe Catalfamo, Senior Researcher, Lab#ID – LIUC Università Cattaneo
Marco De Battista, Head of Economic Department, Unione degli Industriali della Provincia di Varese
Oscar Ferrato, Business Development Manager, ABB Italia Robotics Division
Viviana La Marca, Head of PLM and manufacturing solutions, AgustaWestland
Matteo Milone, Owner, Mirage 
Luca Zanella, Business Development Manager, ABB Italia
4:50 pm Closing remarks